A Quality Skylight Manufacturer in Wolverhampton
If you are interested in having a skylight installed in your home or commercial building then you need a company that you can trust. Here at Rooflights & Roof Lanterns, we have skylights for all applications. We have more than 20 years of experience and have provided people all over the UK with high-quality skylights.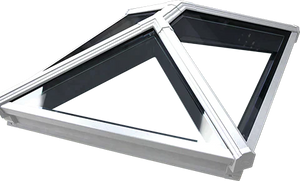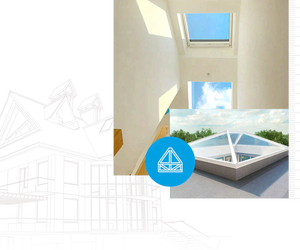 Why Are Skylights a Good Choice?
Having a skylight in your home or residential building is a great choice for many reasons. Here are just a few reasons why installing a skylight in your property in Wolverhampton is a good choice:
Improved Natural Light Indoors - Not all rooms have windows. While light bulbs are great at lighting up a room, they aren't as good as natural light. Natural light really helps to brighten up even the darkest of rooms.
They Can Increase a Property's Value - Skylights are highly sought-after home additions. Because of this, owning a skylight can actually increase a property's value.
Improved Air Quality (Operable Units Only) - If you select one of our operable skylights then you'll be able to open it up with ease to allow for improved airflow through your home or building. 
Why Choose Us For Your Skylight Needs in Wolverhampton:
There are lots of skylight manufacturers out there. Here are a few reasons why you should consider us for your skylight needs:
Quality Guarantee - We offer only the best when it comes to skylights. In fact, we are so confident in our products that we offer up to a 10-year guarantee for manufacturing defects, giving you peace of mind.
Locally Made Skylights - We are a big believer in keeping production local. That's why all of our skylights are made in the UK to the highest possible standards.
A Speedy Service - We always aim to have you set up with your skylight as soon as possible. We never want to leave you waiting which is why we do our utmost to have things set up within just a few days. 
An Affordable Service - We keep our prices competitive. After all, quality skylights shouldn't have to cost a fortune.