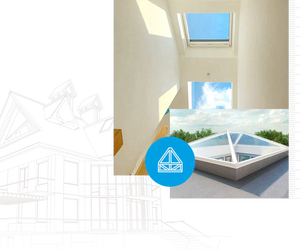 Quality lantern rooflights will not only improve the interior of your property, they'll add extra kerb appeal too. Well-designed units will fit flush with your roofline and complement the architectural style of your property.
Frequently Asked Questions
Why Lantern Rooflights Are a Great Choice for UK Homeowners
Whether you have a conventional pitched roof or a flat roof, our high-quality lantern rooflights could literally transform the interior of your home. The extra natural light that they allow into each room in which they are installed is one of the primary reasons they are such a popular home improvement choice in all areas of the country. And it's not just more light they can allow into your home: many of the lantern rooflights we supply are designed to be opened, either electrically or manually, to let more fresh air in whenever it's needed.