Trusted Seller
All of our rooflights are made in UK and delivered country wide

Our Products
We offer many variations of rooflights and we are constantly designing enhancements making us the market leaders

National Delivery
Our delivery covers UK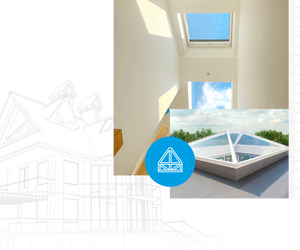 Rooflights & Roof Lanterns (RLRL) - Experts In Glass
We pride ourselves in having years of experience in the roof light industry. Rooflights & Roof Lanterns is one of UK's leading Trade skylights supplier offering a range of custom made and standard rooflight products to trade and domestic customers. As we specialise solely with Roof Lights and Roof Lanterns, you can be assured that every member of our team is a well-trained, experienced experts in their field with a passion for the career path they have chosen. This means that we always give clear and honest advice that is based on years of training and experience.   
SHOP NOW
Our client base is both commercial and residential, and we employ an impressive team of engineers with expert knowledge of contemporary glass architecture. Our wide range of clients includes interior designers, architects, glass companies, builders and home owners. Rooflights & Roof Lanterns is passionate about its customers and provides an unparalleled level of skilled advice and support to help you choose the right rooflights or roof lanterns for your individual project.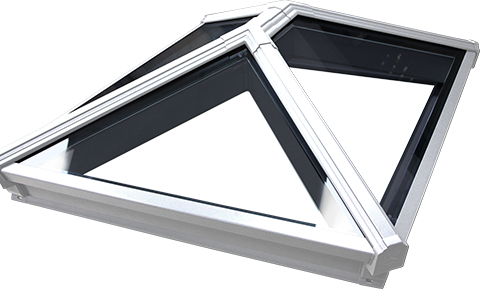 Frequently Asked Questions
Do you offer trade discounts for larger skylights and roof lantern orders?
Yes, we are always happy to offer a generous trade discount for volume orders and this applies whether you are actually a trade customer or not. As long as your order qualifies in terms of quantity, we will be delighted to give you a trade discount. For details, please don't hesitate to call or email us at any time. A member of our team will be delighted to prepare a competitive quotation for you to consider.
Why Should I Trust Rooflights & Roof Lanterns?
If you want to take advantage of the more competitive prices offered by online skylight suppliers, you need to choose a company with a real physical presence and a record of achievement in the industry. As a well-established supplier with our own UK factory and warehouse, you can trust us to process your order swiftly and accurately, and to supply you with the stylish and durable skylights you desire. With a long history and a solid financial base, you can also rely on us to be here in the future, should you ever need our assistance.
Where Are Your Skylights and Roof Lanterns Manufactured?
All of the skylights and roof lanterns in our range are made here in the United Kingdom. We specialise in quality units made to exacting tolerances so you know that whichever model you order, you will not be disappointed when it arrives.
What Factors Should I Consider When Choosing New Skylights?
If you are having trouble deciding which style or type of skylights to order, we recommend considering the following factors carefully: How Much Light You Need – The more natural light you would like to introduce into your home or commercial property, the larger the skylights you should order. Also, bear in mind that square skylights allow more light to enter than round skylights of the same width and length. Aesthetics – Will it complement your property's architecture? If not, it's probably not the right skylight for you. Performance – Double and triple-glazed skylights will offer better energy performance, as well as noise isolation. If this is important to you, make sure to keep it in mind when making your final selection. In addition to the above-mentioned factors, don't forget to consider cost too. Come up with a budget and focus your attention on the models that are within that budget.