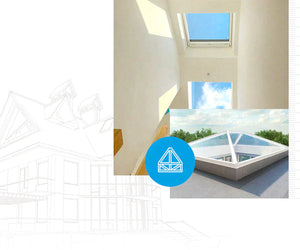 Improved Mood - Studies have shown that allowing natural light into your home can positively affect your mood and help reduce stress. If you work from home, this is especially important. 
Lower Energy Bills - roof windows are great for reducing your energy bills, as they use natural sunlight to light up rooms. This means you save money on your electricity bill and help the environment at the same time. 

Enhanced Home Aesthetics - Roof windows add a unique touch to any room, enhancing the overall aesthetic and increasing its value. 
Style and Sophistication - Roof windos offer a timeless, sophisticated look that can transform any space. 
Frequently Asked Questions