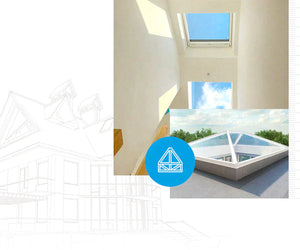 Better Lighting - Natural light is a great way to brighten up a room. Not only does it help your space feel larger and airier, but it can also increase productivity. This is especially important if you work from home or manage a business.
Lower Energy Bills - With natural light coming in through your rooflight windows, you won't need to rely on artificial lighting as much during the day, resulting in lower energy bills.
Improved Kerb Appeal - Our rooflight windows can add to the aesthetic appeal of any building, helping you stand out from the crowd and make a great first impression. If you ever plan on selling, the added value that rooflight windows provide will only be a plus.
Frequently Asked Questions