Wendland Rooflights
Here at Rooflights & Roof Lanterns, we are proud to offer high-quality rooflights and roof lanterns from Wendland. Featuring a range of designs and sizes, these rooflights provide the perfect way to bring natural light and warmth into your home or business space. Whether you're looking for a traditional style, modern look, or something in between, you'll find the perfect rooflight for your needs in our collection.
The Benefits of Choosing Us
When you purchase Wendland products from Rooflights & Roof Lanterns, you can be sure that you're getting the very best. Our products come with a full warranty, so you have the peace of mind that they will stay in good condition for years to come. 
We also offer hassle-free installation, as every rooflight we carry comes with complete installation instructions for a user-friendly, easy process. 
What's more, we offer delivery all over the UK, so no matter where you are, your new rooflights and roof lanterns can be sent straight to your door.
Whether you're looking for a traditional or contemporary style, our wide selection of Wendland products has something to suit all tastes and budgets. And because we have extensive experience in the industry, our experts can help you find the most cost-effective and suitable Wendland solution for your space.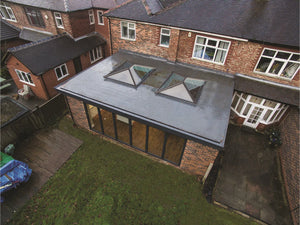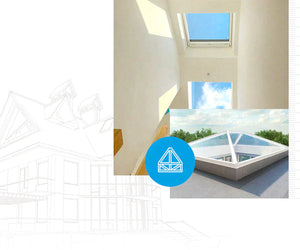 Superior Construction and Performance
Our Wendland rooflights and roof lanterns are designed with quality construction in mind. The frames are manufactured using high-grade aluminium for strength, durability and superior performance, while the double glazed sealed units provide excellent thermal insulation to keep your home warm and comfortable. The toughened safety glass also provides extra security, giving you peace of mind that your rooflights and roof lanterns will provide quality protection for many years to come.
At Rooflights & Roof Lanterns, we work hard to bring you the best products available on the market. Our Wendland range is no exception, offering high-quality rooflights with superior construction and performance. Get in touch today to find out more.