Quality UV Skylight, Rooflight and Roof Lantern Collection
For homeowners that would like to have more natural light in their home but are concerned about the possibility of their carpeting and furniture fading, a UV skylight is often the best solution. Featuring glass that filters out UV rays from the sun, a UV skylight, rooflight or roof lantern will still allow plenty of daylight into your home: there will just be less potentially harmful UV light that reaches inside.

Take a look at our UV rooflight, skylight and roof lantern range now and if you need any help, you're always welcome to contact us, either by phone or by email.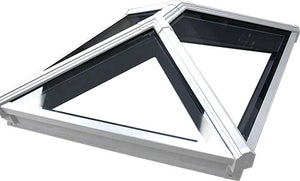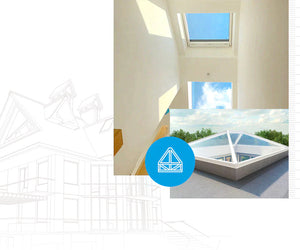 Is a UV Rooflight the Right Choice for Your Property?
If you're not sure whether to install a rooflight with plain glass or UV glass, take a few minutes to think about the following factors carefully:

Fading – If your new UV skylight or rooflight will be in a position that allows direct sunlight to reach valuable pieces of furniture, or perhaps an expensive rug, UV glazing could provide welcome protection from the sun's rays.
Additional Heat – The installation of a skylight with clear glass will normally result in an increase in internal temperature. In some cases, this may be a welcome side effect but in others, it may be a cause for concern. If you are planning to install a skylight in a south-facing roof, in a room that already gets quite warm in the summer, UV glazing could be an option that's well worth considering.
Glare – Installing a skylight in a location that receives direct sunlight could result in unwanted glare at a certain time of the day. A UV roof lantern, rooflight or skylight would be the preferred option in such cases. Frosted glazing is another alternative you may wish to consider, especially if privacy is also a concern.