Utility Room Skylight
Skylights are a great way to add natural light to your home, and they're especially well-suited for use in a study or utility room. At Rooflights & Roof Lanterns, our skylights are available in a variety of sizes and styles, so you can find one that fits your space perfectly.

Our skylights are easy to install and come with all the necessary hardware, so you can get started on your project right away. In fact, you'll receive detailed instructions to help guide you through the installation process.

So if you're ready to add some much-needed natural light to your utility room, get in touch with our experienced team today to discuss your options.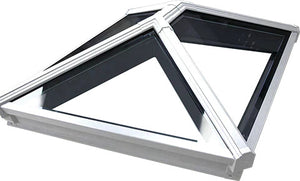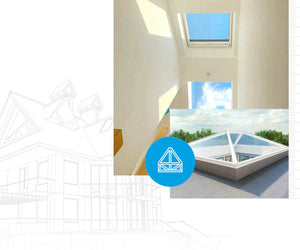 Why Is a Skylight Perfect for Utility Rooms?
Utility rooms are notorious for being dark and cramped, so it's no wonder that many homeowners are looking for ways to add more light to these spaces. Skylights are the perfect solution, as they allow natural light to flood into the room.

Not only will a skylight make your utility room more inviting, but it will also make it easier to see what you're doing. No more fumbling around in the dark looking for what you need.

At Rooflights & Roof Lanterns, we offer a range of skylights to suit all budgets and tastes. Whether you're looking for a traditional skylight or something more contemporary, we're sure to have just what you want.

We know you have unique preferences. We also know that every space is different. That's why we let you customise your utility room skylight to ensure it perfectly meets your needs.

For example, you can choose the size and shape of your skylight, as well as the type of glass and finish and colour. We even offer energy-efficient options to help keep your utility bills low.