Tube Skylight
Rooflights & Roof Lanterns are your source for high-quality skylights! We offer a variety of skylights—including tube skylights—that are perfect for any room in your home or office. Tube skylights are a great way to add natural light to those hard-to-light places.

If you're unfamiliar with tube skylights, read below for our top reasons why you should consider them for your next skylight project.

Takes Up Less Space

Maybe you don't have a lot of roof real estate to spare or you just don't want a full-sized skylight. That's where our tube rooflight comes in! Tube skylights are an excellent option for smaller spaces because they take up less space than traditional skylights.

But that's not even the best part—tube skylights let in just as much light as their full-sized counterparts, allowing you to brighten up any room without larger installation needs.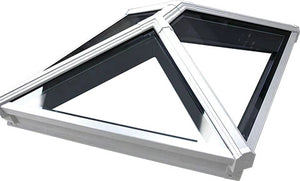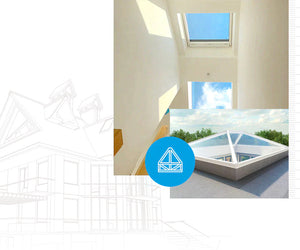 Ideal for Dark Rooms
Do you have a room in your home or office that never seems to get enough light? A tube rooflight is the perfect solution! Tube skylights are designed to maximise light output, making them ideal for dark rooms.

In fact, our tube skylights are so effective at brightening up dark spaces that they're often used in basements, garages, and other rooms that typically don't have a lot of natural light.

Creates a Soft, Even Light

If you're looking for a skylight that will evenly light up your space, a tube skylight is the way to go. Our tube skylights provide a soft, even light that won't blind you when you walk into the room.

Adds Architectural Interest

Tube skylights can add a touch of architectural interest to your space. Their unique shape and design are sure to turn heads and make your room stand out.

Perfect for Basements

Tube skylight are the ideal solution for areas where you can't install windows or roof lanterns. Since the light is reflected in with a tube skylight, the sky's the limit!