Triple Glazed Skylights for Homes and Business Premises
Our triple-glazed skylights have a number of benefits to offer, to both homeowners and owners of commercial premises in the UK. Designed and manufactured to exceptional standards, these units could be the perfect choice for your property.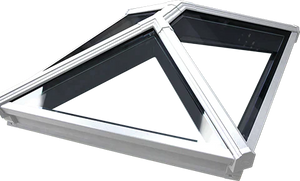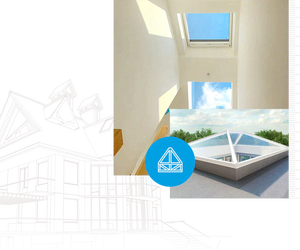 Advantages of Triple Glazed Skylights
If you are not sure whether they are right for your home or business, consider the following potential advantages:
Superior Noise Isolation – With three layers of glass, triple-glazed skylights will block more noise than either double or single-glazed units. Whilst this may not be a concern for those in relatively peaceful locations, it can be a key consideration if your property just happens to be under a main flight path.
Better Thermal Performance – The superior U-values of triple glazed units mean they are more thermally efficient than any other currently available glazing option. This makes them an excellent choice for north-facing properties in colder parts of the country, as well as for properties where the summer sun can make indoor temperatures uncomfortable at times.
Improved Security – Triple glazing is stronger than double glazing, owing to the extra layer of laminated glass that is present. If you are looking for durable skylights that will not make a commercial property vulnerable to intruders, triple-glazed units are almost certainly your best option.
More UV Protection – Three layers of glass provides more protection from potentially harmful UV radiation on fine days during the summer months. This is especially the case if you opt for a tinted coating to be applied to the glazing. If you live in the south of the country and you are planning on installing large skylights in your home, triple glazing could help to keep UV penetration to a minimum.
How much of a factor any of these benefits play in your final decision will depend to what degree they affect you personally. If, for example, you live in a quiet rural location, far from the nearest neighbours, the noise isolation performance of triple glazing is unlikely to be of much interest.