A Skylight Service in Telford That You Can Rely On
More and more people around Telford are opting to install skylights. They are a cost-effective way to bring more natural light into your home while also adding value to your property. So, whether you are a homeowner or you own a commercial building in or around Telford, we have the perfect skylights for you.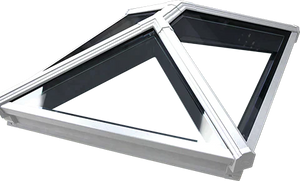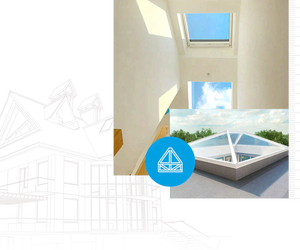 Our Extensive Skylight Range
Feel free to browse through our large selection of skylights on our website. From dome skylights to pitched roof skylights, we have it all. Each one of our products featured on our site is ready to order and you can expect to receive your new skylight in a matter of days and not weeks.
Our Bespoke Skylight Service
If you have something specific in mind then why not opt for a custom-made skylight? That way you are in control. Select the glaze, design, shape, and pretty much everything else. Then, we will get straight to it and get your brand-new bespoke skylight out to you in no time.
Reasons to Choose Us for Skylights in Telford
We offer locally-made, premium-quality skylights for all applications. All of our skylights are made and tested to the highest British standards to ensure that they can easily withstand even the worst weather that the UK has to offer. Here are a few more reasons why we are the perfect choice for your skylight needs:
Skylights Are Our Passion - We have been in the industry for more than 20 years. Throughout all those years we have been perfecting the art of producing quality, locally-made skylights for people all over the UK.
Competitively Priced Skylights - Good quality skylights shouldn't cost the earth. That's why all of our products are priced competitively ensuring that you receive the best product for the best price.
Skylights That Are Built To Last - All of our units are made with some of the finest materials to ensure that they will last as long as possible. We are so confident in our skylights that we offer up to 10 years warranty that covers manufacturing defects.