The Best Quality Roof Lanterns and Skylights in Stoke
The modern city of Stoke was formed quite recently by British standards, in 1910. An amalgamation of 6 separate towns, it is currently the largest city in Staffordshire. It is also one of the most vibrant, in terms of both its local economy and the leisure / entertainment options to be found here. We are proud to supply high-quality roof lanterns and skylights in Stoke, to local business owners and residents. If you're interested in having skylights installed in your own property, we recommend you take a look at our exciting range and please feel free to let us know if you should need any assistance. Every member of our team has an in-depth knowledge of our product range and years of relevant industry experience.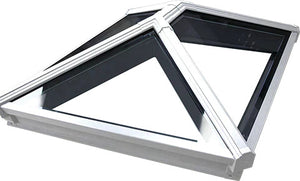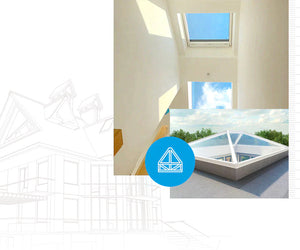 Choosing the Right Skylights in Stoke for Your Property
If you have no idea where to start, you are welcome to contact us now so you can talk things through with one of our skylight experts. If you would rather take a look at our range first, and see which models catch your eye, the following tips should help you to focus on units that are most suitable for your property and personal preferences:
Explore the Custom Sizing Options – On most individual product pages, you will find dropdown list boxes from which you can choose your preferred options, including the dimensions of your new skylights in Stoke. Check these to make sure you can order the sizes you need for any particular model.
Check Out the Glazing Options Too – If you want self-cleaning glass or privacy glass, you can see whether it is available for specific models by looking at the options in the appropriate dropdown list boxes.
Consider Your Roof Type – If you are looking for skylights to install on a flat roof in Stoke, you will find many different models from which to choose. For pitched roofs, you should focus on our smaller collection of high-quality, pitched roof windows.
Interior Décor Considerations – If you are looking for rooflights with a certain colour interior frame, be sure to check it is an available option when visiting individual product pages. Some of our skylights can be made to order in your choice of frame colour while others are available in just one neutral colour.