Square Skylight
Rooflights & Roof Lanterns is the UK's leading provider of skylights, so you can rest assured that you're getting the best quality product on the market. We also offer a variety of other roofing products and services to meet your needs.

If you're looking for a way to brighten up your home or office, then our square skylight collection is the perfect solution. Our skylights are designed to let in natural light, which can help to improve your mood, increase productivity and so much more.

We understand that everyone's needs are different, and that's why we offer a range of skylights to suit your specific requirements. Whether you need a small skylight for a bathroom or a large skylight for a living room, we have you covered.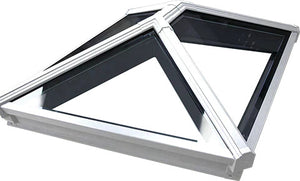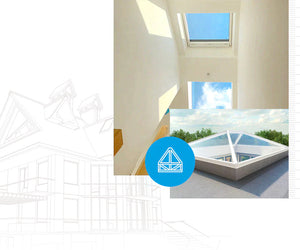 Why Choose a Square Rooflight?
A square rooflight is ideal for homeowners looking for a simple yet effective way to bring natural light into their home. Our skylights are easy to install and can be fitted into virtually any size or shaped roof.

When you choose a square skylight, you're investing in a subtle way to brighten up your space. If you want to make a more dramatic statement and wish to add more character to your home or office, we encourage you to check out our many roof lantern and rooflight collections.

At Rooflights & Roof Lanterns, we specialise in providing skylights of the highest quality. We're passionate about helping our customers transform their homes and office spaces, and we firmly believe that our products can make a difference.

If you have any questions about our square skylight collection or any of our other products, please don't hesitate to get in touch. Our team would be more than happy to assist you.