Skylights in Southampton for Commercial and Residential Buildings
Southampton is a modern port city located in an area that has been settled by humans since at least the Stone Age, making it one of the oldest ports in the country. Among its many claims to fame is the fact it was from here that the RMS Titanic set out on its ill-fated maiden voyage. In addition to being an important trading port, the city is home to a Premier League football team and many places of historical interest, which help to make it a popular destination for day trips and longer stays. We supply roof lanterns and skylights in Southampton, both to local residents and to local businesses. If you think your property could benefit from more natural light during daylight hours, please feel free to browse our skylight collection at your leisure and to call or email us if you need any assistance.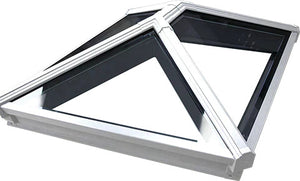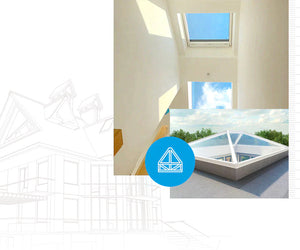 Quality Skylights in Southampton, Manufactured in the United Kingdom
Unlike many of the products you can find for sale today, all of the skylights and roof lanterns we supply are fabricated right here in the UK. Apart from making it easy for us to support local manufacturing, this means that we are able to keep a close eye on quality control procedures, thereby ensuring our customers receive the best products possible when they order from us. There are also some other important benefits you will enjoy when ordering from our UK-made range:
Short Lead Times on Custom Orders – UK manufacturing enables us to offer custom size, frame colour and glazing options without extended lead times. In most cases, it only takes a few days from receipt of order to dispatch of custom units.
Competitive Prices – With a simpler and easier to manage supply chain, it is possible for us to offer high-quality units at very competitive prices. As far as value for money is concerned, our roof lanterns, rooflights and skylights in Southampton are among the very best you will find.
Guaranteed Compliance – UK manufacturers are, of course, intimately familiar with British Standards and best industry practices followed here, which means you can be sure your new skylights will be fully compliant with all relevant regulations.