Skylights in Yorkshire for Residential and Commercial Applications
Whether you are looking for skylights in Yorkshire that are suitable for a city centre apartment or an industrial facility, you have come to the right place. We manufacture and sell a wide range of high-quality skylights, including access hatches, modular rooflights, decorative roof lanterns and frameless, flat skylights. Whatever your needs or preferences may be, you will find what you are seeking in our collection.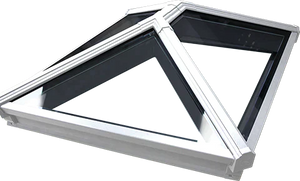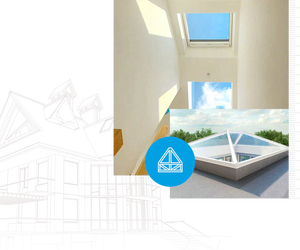 Do We Sell the Best Skylights in Yorkshire?
Whatever we may believe, it's not for us to tell you that we sell the very best skylights in the county. What we can tell you though, is that our skylights are:
UK Made – Every skylight and roof lantern on our website is manufactured in the United Kingdom.
Supplied With a Full Warranty – As you would expect of a reputable supplier and manufacturer, every unit that we sell is supplied with a full warranty. This is to give our customers peace of mind.
Designed to Be Easy to Install – Every skylight we sell has been designed to be very easy to fit and is supplied with a step-by-step installation guide. As long as you hire a suitably qualified professional, you should encounter no problems when installing your new skylights in Yorkshire.
Delivered in a Flash – Standard units may take just a day or two to arrive while bespoke skylights are usually delivered in under 2 weeks. We aim to process and fill every order quickly and efficiently.
Sold by Experts – If you ever need any additional technical information or guidance, it's nice to know that the company you bought your new skylights from is staffed by experienced industry specialists with an in-depth knowledge of the products they sell.
For all of these reasons and more, we have become the skylights supplier of choice for many companies and individuals in Yorkshire.