Transform Your Home with Skylights in York
Skylights have been with us for more than 2,000 years for good reason. They are the best way known to man to maximise the amount of sunlight that penetrates a home. At Rooflights & Roof Lanterns we design, fabricate and install state-of-the-art skylights that provide an array of benefits for York homeowners. If you are tired of high energy bills and dark, dingy rooms consider skylights in York from RLRL. We've spent the better part of 25 years helping local residents improve the quality of their domestic life.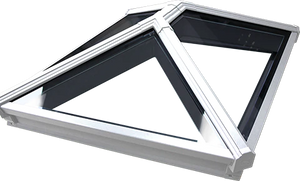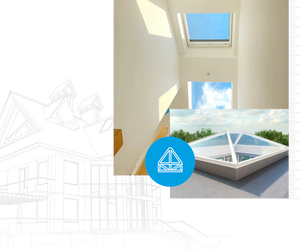 Skylights in York: The Affordable Alternative to Renovation
A modest home extension can cost upwards of £50,000. A full kitchen renovation can cost as much as £35,000. Yet neither of those budget-busting projects will have a more profound effect on how you experience your home than installing skylights from Rooflights & Roof Lanterns at a fraction of the cost. 
The transformative effects of skylights cannot be overstated. They are more than just a way to brighten up your home. They will also:
Reduce your energy bills - Skylights will largely negate the need to have the lights on during the daytime in the dead of winter. That, in turn, will mean lower monthly energy bills.
Enhance your home's kerb appeal - Kerb appeal is key in determining the value of a home. By installing skylights you'll enhance your home's kerb appeal and give its market value a boost.
Increase your privacy - When light is streaming in from the ceiling you don't need to open the shades to prying eyes.
Improve ventilation - If you install skylights that open you will be able to vastly improve your home's ventilation and reduce the need for air conditioning in the summer.
Be the envy of the neighbourhood - Your new skylights are likely to cause the neighbours to turn a bit green with envy. Nothing wrong with that.