Skylights in Swindon at Very Competitive Prices
We have been selling high-quality skylights in Swindon for more than a quarter of a century and we look forward to doing so for many more years to come. If you are interested in fitting skylights in your home, you are very welcome to browse our collection and to contact us if you should need any assistance. We offer a speedy delivery service to all parts of Swindon and the surrounding area so no matter where you live, we can get your new skylights to you quickly and safely.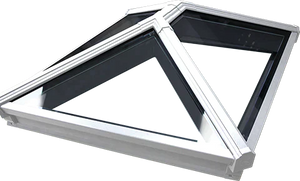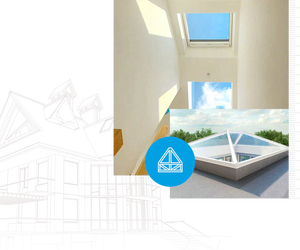 Do We Sell the Best Skylights in Yorkshire?
Skylights for Swindon Business Premises
In our collection, we have many skylights that are perfect for commercial properties in Swindon and nearby. All of these units are made to exceptionally tough standards and are supplied with a 10-year manufacturer's warranty for your peace of mind. If you need skylights that are capable of performing well in a wide variety of demanding commercial applications, you need to order from Rooflights & Roof Lanterns.
Skylights in Swindon for Residential Properties
In addition to the skylights that are designed to meet the needs of our commercial customers, we have a great range of units designed especially for our domestic customers: owners of residential properties in the area. Whilst these skylights are every bit as tough, secure and durable as the models in our commercial range, they generally have more upscale styling and the range includes more ornamental types of rooflights such as roof lanterns.
Skylights for Trade Customers in Swindon
If you are a local tradesperson, you are welcome to take advantage of our generous trade discount facility when ordering new skylights or roof lanterns. Even if you are not trade, you can take advantage of this discount when ordering in trade quantities. For details, please contact our team by phone or email.