Skylights in Sunderland for Commercial and Domestic Customers
Sunderland is a historic port city in the north of England that can trace its history all the way back to the Stone Age. Once famous as a shipbuilding centre, the modern city's economy is supported mainly by the automotive industry. It is also home to a vibrant cultural scene and, of course, Sunderland A.F.C. Whether you live in the city itself or the surrounding area, we'd like to invite you to check out our range of skylights in Sunderland, which includes a wide variety of different models. From utilitarian, frameless glass skylights to ornamental roof lanterns, our collection is sure to include something that is perfect for your home. We also stock skylights that are designed for commercial buildings, manufactured from extremely durable materials.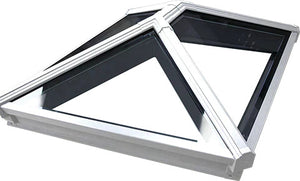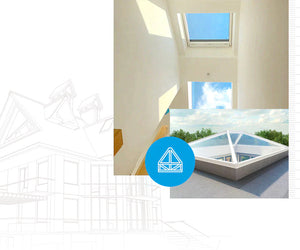 How to Buy Skylights in Sunderland From Rooflights & Roof Lanterns
The process of ordering and paying for your new skylights at Rooflights & Roof Lanterns is much the same as it is for any online store. Simply add the models you would like to purchase to your virtual basket then proceed to the checkout area when you are ready to pay. Depending on which models you order, you may also need to indicate which options you would like, such as the type of glazing, frame colour and overall dimensions. If you should run into any difficulties when trying to make a purchase or you would simply appreciate some expert advice, please feel free to call or message us.
Why Buy Your Skylights in Sunderland From Us?
We always remember that you have a choice but we would also like to tell you about some of the most important benefits you will enjoy should you decide to order your new skylights from us:
Price Match Guarantee – You never have to worry about paying over the odds when you order from Rooflights & Roof Lanterns.
Fast Delivery – Standard skylights can be delivered within 48 hours while custom orders take just a few days to manufacture and dispatch.
High-Quality Products – All of our skylights and roof lanterns are manufactured to high standards, in the United Kingdom.
Custom Options – As mentioned above, we accept custom orders for many of the models we sell, providing you with a choice of glazing options, different sizes, and frame colours in some instances.