Superior Skylights in St Albans From Rooflights & Roof Lanterns
With numerous entertainment options, dozens of bars, pubs and restaurants, plenty of excellent schools and a wide selection of shops, St Albans is a great place to live for people of all ages in Hertfordshire. It's also an attractive destination for history buffs, with Roman remains, a medieval town belfry and an 11th-century cathedral with Gothic additions among the many attractions here. As skylight and roof lantern suppliers, we have the pleasure of serving many commercial and domestic customers in the area and look forward to serving many more in the future. If you are currently looking for high-quality skylights in St Albans, you will find plenty of appealing options in our exciting range.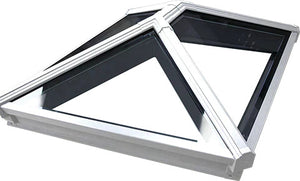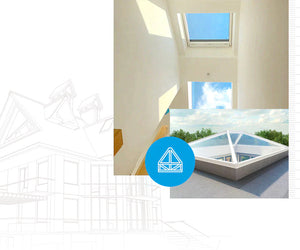 Introducing Our Range of Skylights in St Albans
Our range includes a variety of stylish skylights, rooflights and roof lanterns, all of which are made in the United Kingdom from top-quality materials. Some of the most popular models in our range are:
Frameless Flat Skylights
Framed Flat Skylights
Roof Lanterns and Pyramid Skylights
Centre Pivot and Top Hung Pitched Roof Windows
Flat Pitched Rooflights
Dome Rooflights
Access Hatches
Walk-On Glass Rooflights
We also sell modular rooflights, smoke vent skylights and many other designs. Whatever type of skylights you are interested in, you are sure to find a model that meets your needs in our range.
The Advantages of Skylights in St Albans
There are a number of reasons that people may choose to install skylights in their homes or commercial premises but the most commonly cited include:
Improved Ventilation – Operable skylights can be opened to let in more fresh air at any time.
More Natural Light – One of the most obvious reasons to install skylights is to introduce more natural light into your property.
Improved Aesthetics – Rooms with more natural light are more aesthetically pleasing to many people.
Health Considerations – With better ventilation and more sunlight, a property fitted with skylights is able to provide a healthier environment in which to live or work.
In addition to the above reasons, some commercial property owners are primarily interested in providing maintenance staff with access to the roof of their buildings, a purpose for which our dome access hatches are perfect.