Skylights in Preston for Residential and Commercial Properties
Whilst it may only have achieved city status quite recently (2002), Preston has long been an important settlement in the North. It was originally created by the Angles after the Romans left Britain and today has a population of around 115,000. At Rooflights & Roof Lanterns, we are proud to be the supplier of choice for many people in this part of the country who are interested in improving their properties. If you are shopping around for skylights in Preston or the surrounding area, we would like to invite you to browse our extensive collection at your leisure. All of the skylights, roof lanterns and rooflights we sell are manufactured in the UK and are designed to provide many years of trouble-free service.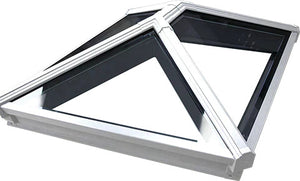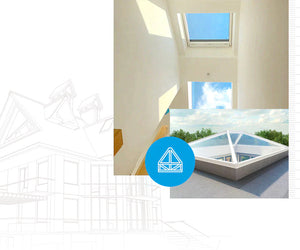 Why Our Skylights in Preston Are So Popular
There are many types of skylights available in the UK today, for both commercial and residential properties. However, not all of them are manufactured to the same standards so you need to be careful when comparing different makes and models. Those that we supply offer the following key advantages:
High Thermal Performance – Thanks to superior glazing and efficient designs, our skylights offer exceptional thermal performance.
Extended Warranties – Our rooflights, skylights and roof lanterns are supplied with a warranty of up to 20 years, for your peace of mind.
Fast Delivery Service – Selected skylights in our range can be delivered within 24-48 hours, depending on your exact location. Other units, especially those that are custom made, normally take a few days longer to arrive.
Custom Options – When you order certain types of skylights in Preston from our range, you can select various different options, such as the type of glazing, the dimensions of the whole unit and the interior/exterior frame colours.
If you want to ensure that your new skylights are strong, durable, stylish and manufactured to the very highest standards, Rooflights & Roof Lanterns is the supplier you can trust.