Stylish, Durable Skylights in Merseyside
As the home of such popular icons as The Beatles and Liverpool Football Club, it's probably fair to say that Merseyside has had a far greater influence on British culture than most other parts of the country, with the possible exception of London. It remains a vibrant and culturally exciting city today, with a healthy local music and arts scene.  If you happen to live in this part of the world and you are looking for the best skylights in Merseyside, you have come to the right place. We specialise in the supply of top-quality skylights, rooflights and roof lanterns, manufactured in the UK to very high standards.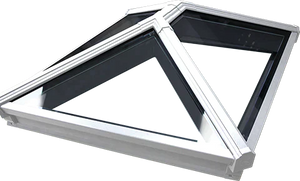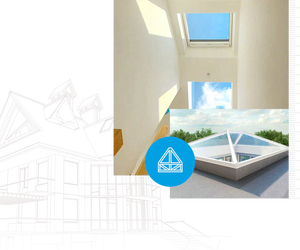 Choosing New Skylights in Cumbria
Finding the Perfect Skylights in Merseyside
If you have never shopped for skylights before, follow our short guide to ensure you pick the perfect units for your property:
Consider the Architectural Style of Your Property – Skylights can enhance the appearance of your home or commercial premises from both the inside and the outside if you choose them carefully. If, for instance, you live in an ornate Georgian home, our decorative roof lanterns could be the perfect choice. On the other hand, if you live in a modern property with clean lines and no clutter, flat, frameless skylights could be a much better option.
How Much Additional Light You Desire – The amount of natural light you wish to allow into your home will dictate the size of the skylights in Merseyside you should choose and, to a lesser extent, the type of glazing.
Whether You Require More Ventilation – If you would like to improve the ventilation in your home or commercial property in Merseyside, you should focus on skylights that are designed to open and close, either manually or remotely (with the help of an electric motor).
Your Budget – To save you from wasting time looking at skylights that cost more than you are willing to pay, we recommend deciding on a budget before you start to consider your options in earnest.