Skylights in Medway and the Surrounding Area
Whatever your reasons for wanting to install skylights and whatever type you are looking for, Rooflights & Roof Lanterns can meet your needs with ease. We have a great collection of very high-quality products, all made here in the UK to exacting tolerances. Quite simply, if you want to ensure that the skylights in Medway you install are of the very highest quality, you can order from us with complete confidence.
If you would like to talk to one of our experts about your requirements before placing an order, we invite you to call or message us at any time. If you do not need any assistance, please feel free to explore our website at your leisure and to place an order whenever you are ready.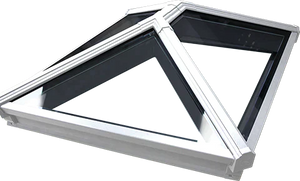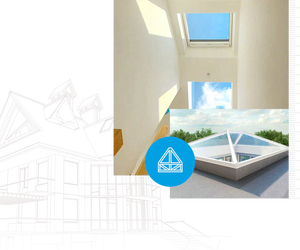 Which Skylights in Medway Are Right for Your Home?
If you have never checked out our range of skylights before, you may find it difficult to know which model is the perfect choice for your Medway home. To help you make up your mind, we have listed some of the more important factors that you need to consider:
Property Style – The type of property that you live in will influence your decision when choosing new skylights. For period properties, more ornate models are often preferred, while for contemporary homes it is more usual to see frameless skylights with minimalistic designs.
Amount of Natural Light You Desire – If you would like to allow as much natural light as possible into your home, you should focus on the largest skylights in Medway, fitted with clear glazing. On the other hand, if you only want a little more light to get through, tinted glazing may be preferable. 
Any Privacy Concerns You May Have – For skylight installations in bedrooms and bathrooms, we recommend considering opaque or translucent glazing if privacy is a concern.
Your Main Aims – If you would like to introduce more fresh air and light into your home, we suggest concentrating on the operable models that we sell. If your only concern is natural light then a sealed unit will be the most cost-effective option.