Skylights in Manchester
Roof lanterns are installed on flat roofs and have an elevated pyramidal shape that reaches out and captures available light. By contrast, skylights can be installed on flat or angled roofs, do not protrude above the natural surface of the roof and can be opened to improve ventilation in the home. At Rooflights & Roof Lanterns we produce and install skylights in Manchester that open any home to more natural light and provide an array of secondary but equally impressive benefits.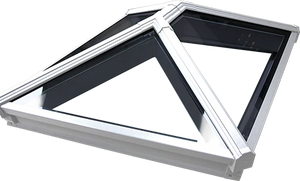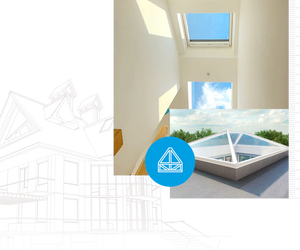 The Many Benefits of Skylights in Manchester
Skylights are a simple, cost-effective way to transform your home and how you experience it. From Day 1 you will enjoy a host of benefits both obvious and subtle, including:

1. Lower energy bills - Manchester is located quite far north where natural light is at a premium for much of the year. This often leads homeowners to have the lights on for all but a few hours a day. Installing skylights in your Manchester home will present a new and abundant source of natural light that will negate the need for having the lights on so much, thereby reducing your energy bills.
2. Enhanced home value - A house with beautifully crafted skylights from Rooflights & Roof Lanterns will experience a tidy bump in valuation because it is more energy-efficient and, let's face it, more beautiful. Whether you are borrowing against the value of your home or putting it on the market you will benefit from this enhanced valuation.
3. A breath of fresh air - Over time installing a skylight in the bathroom will save a lot of money on lighting. But that's not the only reason to have a skylight in the bath. A skylight that opens is also a great way to keep the bathroom environment fresh and airy without having to sacrifice privacy by opening a traditional window. A skylight that opens also allows you to vent steam and heat and keep mould at bay. 
4. The "Wow" factor - Installing beautifully fashioned skylights from Rooflights & Roof Lanterns will elicit more than a few "wows" from your friends and neighbours. And there is nothing wrong with being the envy of the neighbourhood.