Skylights in Liverpool
Skylights are one of the most versatile, visually compelling and cost-effective ways to enhance the beauty, functionality and value of your home. At Rooflights & Roof Lanterns we have more than 25 years of experience helping homeowners in Liverpool get more from their homes, and we can do the same for you.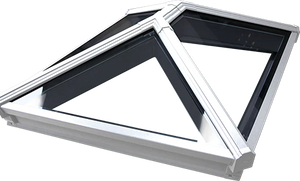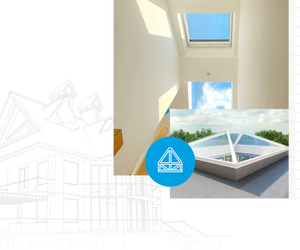 Why Skylights in Liverpool are the Smart Choice
Everyone wants to enhance the look and functionality of their home, but doing so is often a bank-account draining experience. In a world where even a modest-sized extension can cost £50,000, it might seem like upgrading your current home is simply outside the realm of possibilities. But that mode of thinking ignores the many benefits to be had from installing skylights by Rooflights & Roof Lanterns. 
Those benefits include:
1. Increased home valuation - Anything that makes your home more beautiful inside and out is going to increase its market value. For instance, the presence of skylights can have a major effect on your home's kerb appeal, which can affect its value by as much as 10%.
2. Reduced carbon footprint - So much attention these days is being focused on environmental issues. And rightfully so. Future generations deserve a world as beautiful as the one we were born into. Skylights can reduce your energy consumption which in turn will reduce your overall carbon footprint.
3. Enhanced ventilation - Installing skylights in your Liverpool home that are able to open will enable you to enhance airflow through the entire house. This will enable you to keep it cooler in the summer and to prevent musty odours from developing.
4. Enhanced privacy - Speaking of ventilation; opening a window in the bathroom or bedroom to get some fresh air can compromise your privacy. If instead, you open the skylight you get the ventilation you need without subjecting yourself to prying eyes.
5. Envy - That's right, envy. When you install skylights in your Liverpool home you will automatically become the envy of the neighbourhood. And what's wrong with that?