High-Quality Skylights in Lincoln and the Surrounding Area
Lincoln is one of many English cities that can trace its roots back to the Romans and beyond. Building on an existing Iron Age settlement, the Romans created a fortress here, probably during the reign of Nero. Although it is not possible to verify this fact now, it is believed that Lincoln Cathedral was the tallest building in the world for over 200 years: from the date of the completion of its central spire in 1311, to the collapse of the same spire in 1548.
At Rooflights & Roof Lanterns, we have never been involved in a building project as grand as the majestic cathedral that still graces the modern city but we have helped many local residential and commercial property owners to enhance their buildings with our stylish skylights in Lincoln. We would like to invite you to browse our latest product range now and to get in touch with us if you need any assistance. In the meantime, you can find some helpful hints on choosing new skylights below.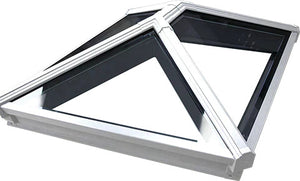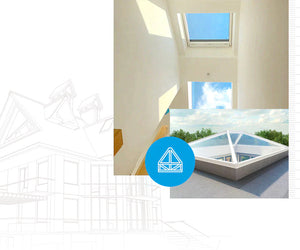 What to Consider When Choosing Your New Skylights in Lincoln
If you are not sure what type of skylights to install in your property, consider the following factors carefully:
Size – The available sizes will dictate to a certain extent which types of skylights may be suitable for your property so it's a good idea to take some rough measurements of the relevant roof area before you start looking in earnest.
Architectural Style – Some types of skylights will complement a wide variety of architectural styles while others are more suitable for a specific style. For example: ornate roof lanterns are more often installed in older properties and may look out of place in a contemporary building. However, there are no hard and fast rules and you will need to consider your personal preferences too when making your final choice.
Operability – If you would like more fresh air as well as more natural light in your property, you need to choose skylights that open and close.
Type of Glazing – The best type of glazing to have in your skylights will depend on your aims. For maximum sunlight, a clear glass will be best. For more privacy and less light, you may prefer tinted or opaque glazing.