Our Range of Roof Lanterns and Skylights in Lancashire
We have a fantastic range of very beautiful and very practical skylights on our website, all of which comply with relevant British Standards and building safety regulations. If you are shopping for new skylights in Lancashire, we would like to invite you to take a close look at what we have to offer. And if you would like to speak to one of our experts about your needs, you can call or message us whenever convenient. We are very proud of the high standard of customer service we provide to all of our clients and we look forward to helping you improve your Lancashire property very soon.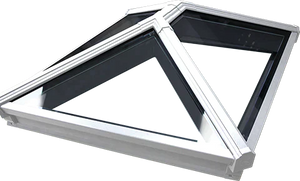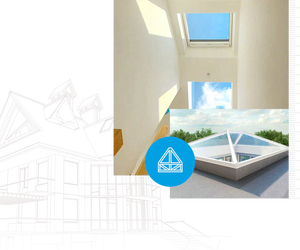 Why Install Our Skylights in Lancashire?
If you simply cannot make up your mind as to whether skylights are the right choice for your property, consider the ways in which they could help you to transform your home or commercial premises:
Extra Daylight All Year Round – Even on the dullest of winter days, you will be able to enjoy a lighter home or commercial property if you decide to install new skylights. And on long summer days when the weather is fine, your home will be a temple of light.
A More Attractive Property Exterior – When properly fitted, our stylish skylights in Lancashire will help to improve the appearance of your property from the outside as well as the inside. This is particularly beneficial if you are planning to sell up and move in the future.
Healthier Environment for You and Your Family – One of the lesser-publicised benefits of skylights is the potential health benefits they have to offer. With more fresh air and more natural daylight, rooms in which skylights are installed can help to lift people's moods and promote better sleeping patterns. All of this can result in a better quality of life and a better standard of health.
Customisation Options – Order your skylights from Rooflights & Roof Lanterns and you can choose the type of glazing you would like, among other options. As most models are made to order, this is true of the majority of skylights in our range.