Quality Roof Lanterns and Skylights in Hampshire
We supply a wide range of roof lanterns and skylights in Hampshire, to local homeowners as well as builders, property developers, architects and handymen. Whether you need a single skylight to brighten up your kitchen or a large number of rooflights for a major property development project, we can meet all of your needs at a competitive price. As skylight specialists, we can also provide you with any technical information you may require before placing an order. We have an in-depth knowledge of all the products that we sell and many years of experience in the specification of rooflights, roof lanterns and skylights.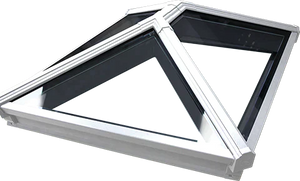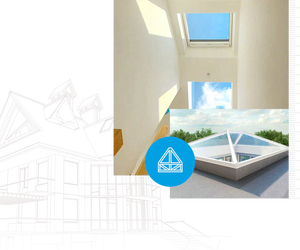 Made to Order Skylights in Hampshire
Almost all of the skylights that you can see on our website are manufactured to order, which means they can be customised in certain ways to meet your specific requirements. If you want a particular interior and exterior frame colour combination or a certain type of glazing, you can choose these options when placing your order. Lead times vary from one model to another but generally speaking, you should not have to wait more than a few days for your order to be fulfilled. If you are working to a tight schedule on a new property development and you can't afford any unexpected delays, we are the skylight supplier in Hampshire that you can trust.