Skylights in Glasgow
There's something special about natural light beaming in from above. It can transform any space and make it feel more open, bright and welcoming. If you're looking for a way to bring more light into your home, then installing skylights might be the perfect solution.
At Rooflights & Roof Lanterns, we offer a wide range of skylights to suit any home. We proudly serve Glasgow, from traditional styles to modern designs, we have something to suit every taste. And because we only use the highest quality materials, you can be sure that your new skylight will last for years to come.
If you're not sure which type of skylight is right for your home, our team would be happy to advise you. We offer a free consultation service so that we can assess your needs and recommend the best solution for you. Just give us a call or drop by our showroom and we'll be happy to help.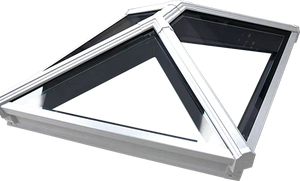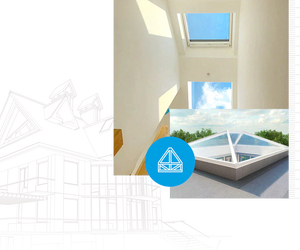 What Are Skylights?
Skylights are a type of window that is installed in your roof. They let natural light into your home, and can even be used to ventilate your space. Skylights are available in a range of sizes, styles and designs to suit any home, and can be customized to meet your specific needs.
The benefits of skylights are numerous. In addition to bringing in natural light, they can also help to improve the energy efficiency of your home. Skylights can be used to passively heat your space, and can even be equipped with solar panels to generate electricity.
Why Choose Rooflights & Roof Lanterns?
When it comes to skylights, there's no one better qualified than Rooflights & Roof Lanterns. We have extensive experience installing skylights and have a wealth of experience to draw upon. We only use the highest quality materials, and our team of skilled craftsmen take great pride in their work.
So if you're looking for skylights in Glasgow, then don't hesitate to get in touch. We'll be happy to answer any questions you have, and can even provide you with a free quote.