Stylish Skylights in East Suffolk From Suppliers You Can Trust
There is a very good reason so many local residents and businesses come to us when they need new skylights in Suffolk: they know we are one of the leading suppliers in the UK, with a history stretching back over more than a quarter of a century. If you are considering installing new skylights in your Suffolk property, please take a look at the range we have to offer. Every skylight is made in the UK and complies with all relevant standards and regulations, making them suitable for all types of buildings, including public buildings.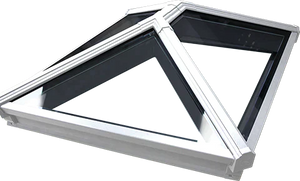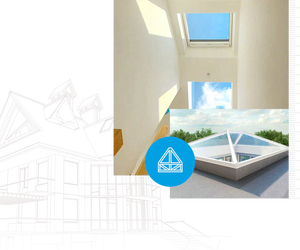 The Best Skylights for Suffolk Properties? 
It may not be for us to say but we genuinely believe we have some of the very best skylights anywhere in the country today. Whether you are planning a home improvement project or sprucing up your commercial premises, you will find we have skylights and roof lanterns that are perfect for your requirements.
Custom Made – Most of the skylights in Suffolk that we sell are made to order so you can choose the type of glazing you would like, as well as the frame colours in some cases. For homeowners who prefer to install unique fixtures and fittings in their properties, our skylights are ideal.
Wide Choice of Sizes – Our skylights are available in many different sizes, ensuring that we are able to meet the needs of all types of customers in Suffolk and the surrounding area. Whether you want to order a small skylight for a domestic bathroom or a number of large, modular skylights for a commercial building, we have what you are looking for.
Lengthy Warranties – You can expect a 10-year warranty to accompany your new skylights when you order from Rooflights & Roof Lanterns. These warranties are intended to provide you with the peace of mind that comes from knowing there's no need to worry about manufacturing defects; in most cases, the units in question will continue to perform well for considerably longer than a decade.