Beautiful Rooflights, Roof Lanterns and Skylights in Cornwall
Once a kingdom in its own right, today Cornwall is a ceremonial county in the United Kingdom and is home to the most southerly point on the mainland. As a part of the country that is rich in history and culture, and that enjoys sunnier weather than most other areas, it is a popular holiday destination for people from all over the UK. We are lucky to have many dealings with local residents and businesses that order skylights in Cornwall from us. If you are interested in installing skylights in your home or commercial property here, please feel free to browse our range now. And if you need any help, you are welcome to call or email us.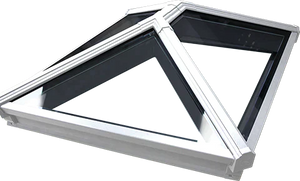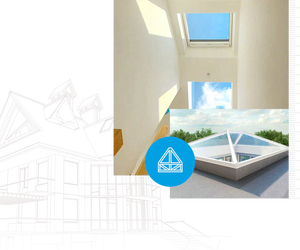 Potential Benefits of Skylights in Cornwall
Apart from the aesthetic improvements they make possible, there are a number of practical benefits that make skylights a popular home improvement choice in this part of the UK:
More Natural Light - Skylights allow more natural light to enter a room, which can make the space in question feel brighter, more open and more inviting.
Greater Energy Efficiency – Skylights and roof lanterns can help to lower your energy costs by reducing the need for artificial lighting during daylight hours and, in some cases, providing better insulation.
Improved Ventilation – If you choose to install operable skylights, which can be opened and closed at any time, you can look forward to more fresh air and better air circulation.
Health Benefits – Greater exposure to natural light can have positive effects on mood, sleep patterns and your overall well-being. More fresh air can have broadly similar effects.
Privacy - Skylights allow natural light to enter a room without compromising your privacy, as they are typically placed high on a wall or ceiling. This makes them a better choice than new windows in many locations.