Skylights in Blackpool, Made in the UK to Rigorous Standards
If you want to make sure that your new skylights in Blackpool are every bit as good as you had imagined, order them from Rooflights & Roof Lanterns. With over 25 years of experience, we are one of the leading suppliers of rooflights, skylights and roof lanterns anywhere in the UK today. Feel free to browse our collection at your leisure and to get in touch if you have any questions you would like us to answer before placing your order. We are available throughout the working day and reply to all out-of-hours messages promptly.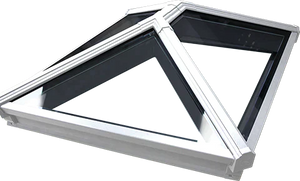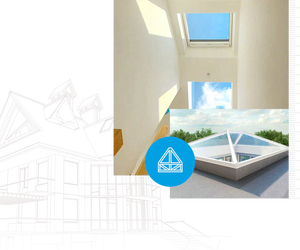 Skylights in Blackpool for Commercial Properties
Our skylights are manufactured to high standards, here in the UK, which means they are eminently suitable for demanding applications. If you're looking for skylights that will stand the test of time in a commercial environment, look no further. Each unit is exceptionally durable and is supplied with a warranty (normally 10 years in length), covering any manufacturing defects that may be discovered, either before or after installation. If you have any concerns about the suitability of our skylights for your needs, please don't think twice about getting in touch with us. We will be happy to provide you with all the technical details you need in order to make an informed decision.
Skylights in Blackpool for Residential Properties
We have many stylish skylights and roof lanterns that are perfect for residential properties in Blackburn and the surrounding area. Whether you live in a period property or a very modern home, you will find what you are looking for in our range. And because most of our models are made to order, you can specify the type of glazing you want and even the interior/exterior frame colours in certain cases.
Primary Benefits of Our Skylights
Our skylights have a number of important benefits to offer, including the following:
Extra Light
More Ventilation (Operable Skylights Only)
Added Kerb Appeal
Improved Interior Aesthetics
Healthier Living Environment