Skylights in Birmingham
People sometimes think of skylights as being exclusive to Alpine chalets or ultra-minimalist modern homes, but nothing could be further from the truth. Skylights by Rooflights & Roof Lanterns are designed to be architecturally neutral, meaning they will dovetail perfectly with stately Georgian homes, whimsical Victorians or roomy Edwardians. Whether you own a terraced home, semi-detached home or detached home our skylights will open it up and flood it with natural light all year round.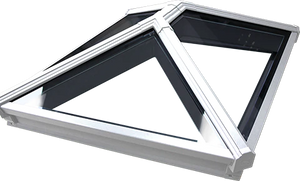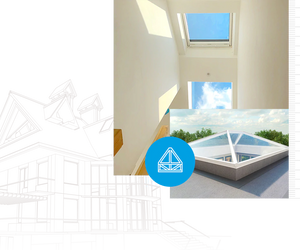 The Many Benefits of Skylights
Skylights are a benefit-rich home enhancement with few equals. When you choose skylights from Rooflights & Roof Lanterns you will enjoy:
1. Lower energy bills - More natural light in your home means less dependence on artificial light and lower electric bills. Greater energy efficiency also reduces your carbon footprint.
2. Better ventilation - Some skylights can be made to open and this greatly enhances airflow throughout the house. In the summer this can reduce the need for air conditioning.
3. Enhanced kerb appeal - how your home is perceived from the street - can affect the value of a home by as much as 10%. Skylights will give your home a more compelling look that will increase its kerb appeal and, by extension, its overall market value.
4. No need for an extension - Skylights alone can make your home feel much larger than it is and perhaps even negate the need for an extension.