Our Range of Quality Skylights for Outbuildings
If you are looking for ways to improve the interior of your outbuildings, skylights are an excellent idea. With our top-quality skylights for outbuildings, you can introduce more natural light and more fresh air (should you choose operable models) into any type of outbuilding you may have. We invite you to browse our range now and to get in touch if you have any questions you would like us to answer. We're always happy to help whenever we can and it would be our pleasure to introduce you to the beautiful and highly functional skylights we have to offer.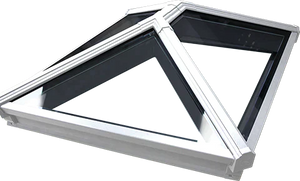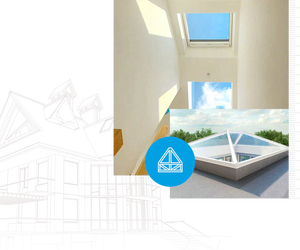 How Will Our Skylights for Outbuildings Benefit You?
Most outbuildings, whether domestic or commercial, are designed and built to perform a specific function. In contrast to other types of buildings, aesthetics and interior décor are not normally a big concern when planning or developing new outbuildings so why would you even consider installing skylights in yours?
Reduced Energy Costs – This is an especially important benefit for commercial organisations with a large number of outbuildings but it can be useful for owners of residential properties with outbuildings too. With more natural light making its way into the interior of each building, you won't have to rely on artificial lighting during the daytime any longer. This can lead to substantial savings on utility bills.
Greater Productivity – For commercial workspaces, skylights can be an excellent addition. Studies have shown that people exposed to more natural light generally enjoy better moods than those who are deprived of it. Studies have also shown that workers are more productive when they are in a good mood.
More Fresh Air – If you decide to install skylights for outbuildings that can be opened and closed, you will be better able to regulate the amount of fresh air that is circulating in your outbuildings at any given time.
Easy Installation – All of the skylights that we sell are designed to be very easy to install. Coupled with the fact they are made to measure, this means you should be able to have them fitted in a very short space of time, with a minimum of disruption to you or anyone else that may be using the outbuildings in question.