Single Pane Skylight, Rooflight and Roof Lantern Collection
We offer a made-to-order service for single pane skylight orders in the United Kingdom. All you need to do if you would like to place an order is proceed to the relevant product page, select your desired dimensions and optional extras then pay using our secure online checkout facility. We offer a nationwide delivery service covering all parts of the UK and most orders are completed within just a few working days. With our highly competitive rates and trade discounts for bulk orders, RLRL is the supplier of choice for companies and individuals who want high-quality skylights at low prices.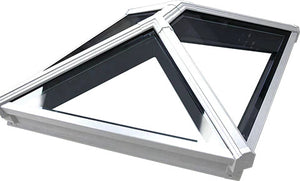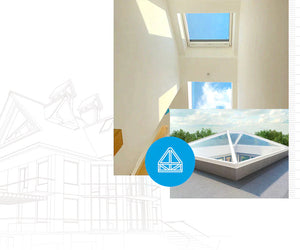 Why Choose a Single Pane Skylight From RLRL?
Experience – We have been supplying private and trade customers across the country for the last quarter of a century. During this time, we have amassed a wealth of knowledge and experience, which we use to ensure our customers' needs are always met.
Efficient Delivery Service – We use trusted couriers for every single pane skylight order that we receive. Wherever you are in the UK, you can look forward to a speedy and efficient delivery service when you buy from RLRL.
High-Quality Products – Whichever single pane rooflight or skylight you order, it will be manufactured in the United Kingdom from top-quality components. It will comply with all relevant British Standards and regulations and will be supplied with a full warranty.
Customisation Options – Because the majority of skylights that we sell are made to order, you can choose what type of glazing to have fitted, along with special coatings if desired. With some models, a choice of interior and exterior frame colours may also be available.