Shower Skylight
A shower skylight is a great addition to any home, especially if you only have small windows, or perhaps no windows at all, in your bathroom. With a modern shower skylight, you can transform even the darkest of spaces into a bright and breezy bathroom in which it is a real pleasure to get ready for work each morning. Take a look at our exciting range of shower rooflights, skylights and roof lanterns now.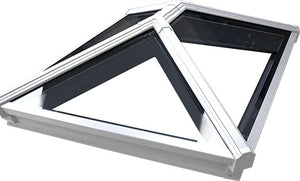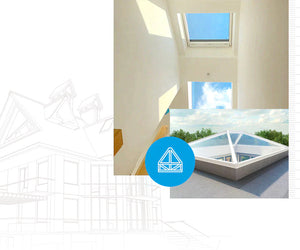 A UK-Made Shower Rooflight, Manufactured to Your Specifications
Every shower roof lantern, rooflight and skylight that we sell is made in the United Kingdom, in accordance with all relevant British Standards and regulations. We only sell high-quality units that are designed to function flawlessly for many years. Most models are made to order, which means that you can specify the dimensions, type of glass and glass coatings you require when you make your purchase. When you are ready to place your order, you can do so online, right here on our website. We have made the ordering process as easy as possible but if you need any assistance, please don't hesitate to contact us, either by phone during business hours or by email at any other time.

Unless you are suitably qualified and experienced, we recommend hiring a professional to install your new shower skylight or roof lantern. Each roof lantern, skylight and rooflight in our range has been designed with ease of installation in mind but a professional is likely to achieve better results in the majority of cases. Your new skylights will, of course, be supplied with all the brackets and other components needed to install them in your roof.