Roof Lanterns in Sheffield
Rooflights & Roof Lanterns design, fabricate and install beautiful roof lanterns for Sheffield homes that provide an array of benefits both practical and aesthetic. Our roof lanterns are crafted from the highest quality materials to exacting tolerances and have an architecturally neutral profile that enables them to look equally magnificent on any style home. If you are looking for a way to enhance your home's energy efficiency and liveability roof lanterns are the perfect choice.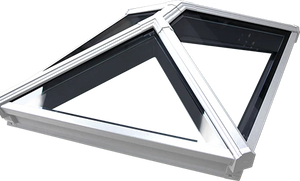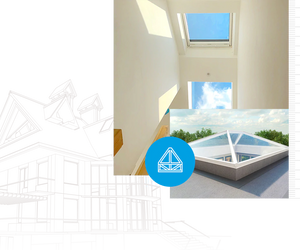 The Case for Roof Lanterns in Sheffield
If you are a homeowner looking for a way to enhance the beauty, value and functionality of your home consider roof lanterns from Rooflights & Roof Lanterns. For nearly a quarter-century we have been helping area home and business owners get more from their properties and we can do the same for you. The benefits of installing roof lanterns are many and include:

1. Enhanced energy efficiency - When your Sheffield home is flooded with natural light you do not have to spend as much on electric lighting. Likewise, warm sun streaming through the roof lantern should reduce your heating bills in the winter.
2. Enhanced kerb appeal - How your home is perceived from the street influences its value by as much as 10%. Roof lanterns provide a timeless quality that enhances kerb appeal and provides a bump in valuation.
3. Reduced carbon footprint - We all have a responsibility to pass on a liveable world to the next generation. A more energy-efficient home is one with a smaller carbon footprint.
4. Cost-effectiveness - Between the bump in home value you are likely to experience and the enhanced energy efficiency your roof lanterns will end up paying for themselves over time.

In addition, a home that is flooded with natural light will also help fend off the wintertime blues that affect so many people who live in the northern latitudes.