Roof Lanterns in Newcastle
At Rooflights & Roof Lanterns we have nearly 25 years of experience in the glass and glazing industry. All of our roof lanterns and skylights are fashioned from the highest quality materials and engineered to stand the test of time. If you are searching the internet looking for someone to install roof lanterns in Newcastle, you've come to the right place.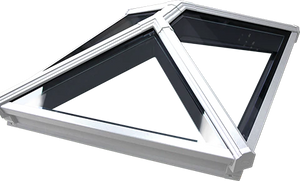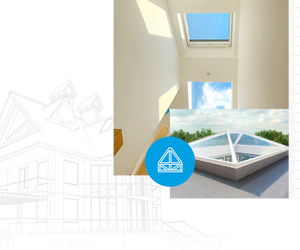 The Benefits of Roof Lanterns in Newcastle
When thinking about potential home improvement projects most homeowners don't consider roof lanterns, but they should. Roof lanterns by Rooflights & Roof Lanterns provide an array of benefits both short and long-term including, but not limited to:
1. Opening up your interior space - Few things will make a formerly dim and cramped space feel open and airy like roof lanterns.
2. Energy savings - For half the year daylight is a precious commodity in the UK. Roof lanterns bring more natural light into your house, reducing your need for expensive electric lighting.
3. Reduced carbon footprint - Using less electricity not only helps you save on your electric bill, it also reduces your carbon footprint.
4. Enhanced kerb appeal - Did you know that kerb appeal can affect the value of your home by up to 10%? It's true. Roof lanterns make your home more visually attractive, boosting its kerb appeal.
5. Health benefits - People are spending more time in their homes than ever before. Making sure the home is flooded with natural light helps keep spirits up and may ward off Seasonal Affective Disorder.