Roof Lanterns in Manchester
Manchester is one of the world's northernmost large cities. It is nearly as far north as Moscow and further north than Montreal Canada and Sapporo Japan. That extreme northern latitude means that, from September to June, sunlight is a precious commodity. Roof lanterns by Rooflights & Roof Lanterns are the ideal way to increase the amount of natural light in your Manchester home while at the same time enhancing both its kerb appeal and market value.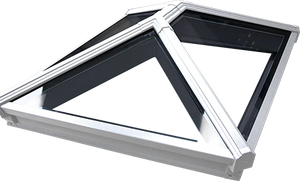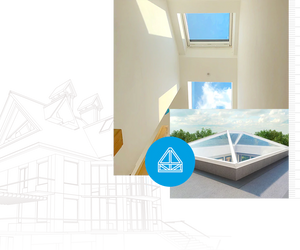 Roof Lanterns in Manchester Expertly Installed
Roof lanterns are composed of a series of double glazed panels that rise at the centre and capture light at all hours of the daytime. They are the perfect addition to your Orangerie, but they will work beautifully on any flat portion of your roof. They can open up a space vertically endowing the average living room, library, kitchen or bedroom with an airy, luxurious quality that harkens back to a more civilised time. When you order a roof lantern or roof lanterns from Rooflights & Roof Lanterns you can be certain they will be installed with expert precision and provide decades of reliable service. Our roof lanterns are engineered to exacting tolerances and will not flinch when faced with the enervating forces of the northern English climate. The design of our roof lanterns is such that they optimise light penetration. Framing elements are fashioned from ultra-durable aircraft aluminium that enables us to keep them thin without compromising their decorative integrity. The design is stylistically neutral, meaning it will work with any type of home design from Georgian to Victorian, Edwardian, modern and postmodern.