Roof Lanterns London
Looking for quality roof lanterns in London? Look no further than Roof Lanterns London. We offer a large selection of sizes and styles to choose from, so you can find the perfect roof lantern for your home.
Here at Rooflights & Roof Lanterns, we specialise in providing residents of London with the finest selection of rooflights and roof lanterns. Whether you're looking to add a touch of class to your home or simply want to improve the natural light in your property, we can help.
We offer a wide range of rooflights and roof lanterns in a variety of styles, so you're sure to find the perfect one to suit your needs. From traditional to contemporary, we have something for everyone. And, with our experienced team of installers, you can be sure that your new rooflight or roof lantern will be fitted perfectly.
If you're interested in finding out more about our rooflights and roof lanterns, or if you have any questions, please don't hesitate to get in touch. We're always happy to help.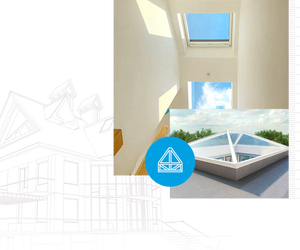 What Are Roof Lanterns?
A roof lantern is a type of skylight that is typically installed in the roof of a home or other building. Roof lanterns are usually made from glass, and they are designed to let in natural light while also providing a clear view of the sky. 
What Are the Benefits of Installing a Roof Lantern?
There are many benefits to installing a roof lantern in your home. First of all, they are an excellent way to improve the natural light in your property. If you have a room that doesn't get much sunlight, a roof lantern can make a big difference. 
Another benefit of roof lanterns is that they can help to increase the value of your home. If you're thinking of selling in the future, a roof lantern can be a selling point. 
And finally, roof lanterns are simply beautiful. They can add a touch of class and elegance to any home. 
If you're considering installing a roof lantern, we highly recommend it. With so many benefits, there's no reason not to.