Beautiful Bespoke Roof Lanterns in Edinburgh
The capital of Scotland has a rich history, with documented evidence of human settlements in the area that date back to the Mesolithic period, around 8,500 BC. Situated on the southern shoreline of the Firth of Forth, the modern city of Edinburgh is believed to be built on seven hills, a landscape which was formed as a result of ancient volcanic activity and glaciation. It boasts many attractive residential areas and a number of thriving commercial areas too. We are delighted to have many satisfied customers in the city and look forward to supplying our beautiful roof lanterns to many more in the future.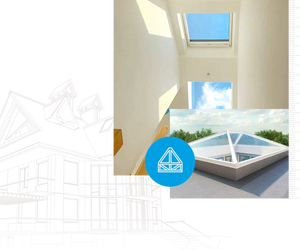 Ordering Roof Lanterns in Edinburgh
Once you have picked out the roof lanterns that you would like to install in your Edinburgh home or commercial property, ordering them is a very simple process. All you need to do is choose the size, type of glass, inside and outside frame colour then place your order. Due to the nature of roof lanterns, each one is made to order to ensure a perfect fit. The lead time for manufacturing ranges from 7 to 20 working days, depending on the type and style that you order.
Installing Your New Roof Lanterns in Edinburgh
As long as you choose a reputable installer, you can look forward to an easy installation process when you buy roof lanterns from us. Each model is designed to be very easy to fit and can be installed in minutes by an experienced professional. If you are not sure how to arrange installation or you have any questions about the procedure, you are welcome to contact us for more information.