Top Quality, Roof Lanterns and Skylights in Portsmouth
A well-known port city that has its roots in Roman times, Portsmouth is the most densely populated city in the United Kingdom. As the majority of the city is located on Portsea Island, it is also the only English city that is not actually on the mainland. Although we are not located in the city ourselves, we sell top-quality skylights in Portsmouth on a regular basis, to both commercial organisations and local residents. If you would like to see what we have to offer, please don't hesitate to check out our product range right now and feel free to contact us if you have any questions about the units we sell. In the meantime, you can find out more about our services below.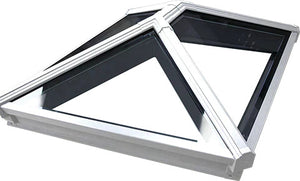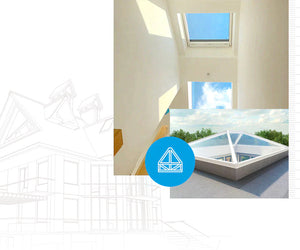 Supplying Commercial and Domestic Skylights in Portsmouth
As an industry specialist, we have a great deal of expertise in the manufacture and supply of skylights for both commercial and residential properties in Portsmouth. There are a number of reasons that many local homeowners and businesses choose to order their skylights from us, including the following:
Custom Order Option – If the standard sizes we offer are not right for your property, simply pick your desired dimensions and place a custom order instead. When placing custom orders you can also specify other options, such as the interior / exterior frame colours and the type of glazing you wish to have fitted in your skylights.
Fast Manufacturing and Shipping – With manufacturing lead times of just a few days and an exceptionally fast delivery service, you can be sure your home improvement project won't be delayed when you order from Rooflights & Roof Lanterns.
Discounts for Trade Orders – Whether you are a builder, property developer or just a homeowner who wishes to order a large number of skylights, we will be happy to offer you our best trade prices.
Objective, Expert Advice – We are not in business to sell as many skylights as possible: our primary aim is to ensure that every single customer is 100% satisfied with the products and services we provide. If you need objective advice when choosing your new roof lanterns or skylights, please don't hesitate to call or message us.