Shop for a New Operable Skylight, Rooflight or Roof Lantern
If you are only concerned about allowing more natural light into your home or commercial premises, you probably don't need a skylight that opens and closes. However, if you would also appreciate the ability to let more fresh air into your property at any given time, an operable skylight is what you need. An operable skylight lets in the same amount of light as a fixed skylight. The only difference is that it has been designed to be opened and closed, for ventilation purposes. We have an appealing selection of operable rooflights, skylights and roof lanterns for sale on our website: high-quality units that are very competitively priced and that can be delivered anywhere in the United Kingdom.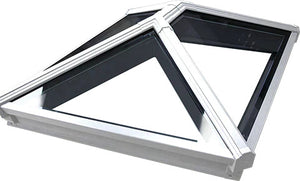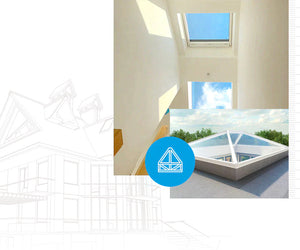 What Type of Operable Rooflight Is Right for Your Property?
We have already mentioned the main reason to invest in operable rooflights or skylights over fixed ones: fresh air. All of the different types of operable skylight and rooflight will allow you to introduce plenty of fresh air at any time of night or day but which type is right for your needs and your property?

Manual Opening Skylights – If you're planning on installing a single operable roof lantern, rooflight or skylight and you only want to open it occasionally, a manual opening model is likely to be your best option. The extra expense of an electric motor will probably not be justifiable.
Electric Opening Skylights With Wall Switch – If you want to install multiple skylights and you would like to be able to open them on a regular basis, a wall switch-operated electric opening mechanism will enable you to do so quickly and easily.
Electric Opening Skylights With Remote – For an even more convenient solution, you may wish to consider operable skylight models that come with a remote control. If you are installing multiple skylights or even a single skylight that you want to be able to open from anywhere in your property, a remote-operated opening mechanism is undoubtedly the most elegant solution.