Skylight, Rooflight and Roof Lantern for Offices
When you buy a rooflight, roof lantern or skylight for offices from RLRL, you know you will receive a high-quality, UK-made unit that is designed to last for many years. We specialise in the manufacture and supply of top-quality units that comply with all relevant standards and are covered by a comprehensive warranty. For commercial-grade skylights that will stand the test of time, we are the supplier you can trust. We offer trade discounts to all customers who buy in bulk and with our nationwide delivery service, you don't have to worry about transporting your new skylights to the site. Shop our range of quality rooflights and skylights now, and don't hesitate to contact us if you need any help.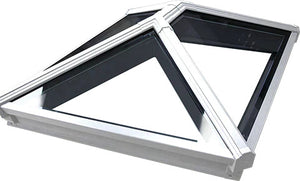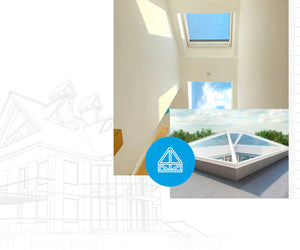 The Benefits a Skylight for Offices Has to Offer
Why should you consider installing a skylight or rooflight for offices (or multiple units) in your commercial premises?

A More Productive Environment – Studies show that people's moods improve when they are exposed to more natural light during the course of each day. And when people are in a positive mood, they tend to be more productive.
A Healthier Workplace – Install an operable skylight, rooflight or roof lantern for offices in your premises and you can introduce more clean, fresh air into the workplace whenever you wish. For convenience, you can choose models with a remotely-operated electric opening mechanism.
Lower Utility Bills – With more natural light illuminating your offices, you won't have to rely on artificial lighting during the hours of daylight. This could help you to reduce your annual running costs considerably.
More Welcoming Atmosphere for Visitors – Visitors to your company offices are sure to appreciate a bright and airy reception area that is filled with natural light. Your receptionists are sure to appreciate the improved atmosphere too.