Quality Mansard Skylights, Made in the United Kingdom
With our top-quality mansard skylights, you can really make the most of your loft conversion. We sell skylights to customers in all areas of the United Kingdom, at some of the most competitive prices you will find anywhere in the country. Whatever you are looking for and wherever you live, we can meet all of your skylight and roof lantern needs with ease.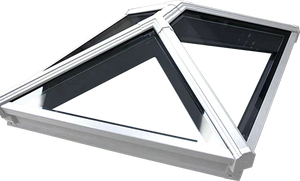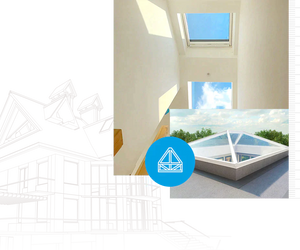 Bespoke Mansard Skylights
The majority of skylights that we sell can be customised in accordance with your personal preferences and requirements. Some of the options you can choose from when ordering new skylights include:
Size – All of the skylights we sell are available in a variety of different sizes. Whilst a few of these sizes may be in stock at any given time, most are made to order within a few days of being requested. To make sure that you order the right size, please confirm all measurements beforehand. Once an order has been sent to manufacturing, it is not possible to change any of the dimensions.
Glazing – Many of the skylights that we supply have several different glazing options: single, double or triple. The best choice for your mansard loft conversion will depend primarily on your energy efficiency and noise isolation goals. Cost will also be a factor of course.
Finish – Some mansard skylights come with a number of finish options for the frames. There may be various colours from which to choose, as well as textured and non-textured finishes.
For option details concerning the models in which you are interested, please visit the individual product pages on our website.