Top Quality, Made-to-Measure Skylights at Competitive Prices
While many of our customers are able to find the perfect skylights in our standard range, others are very pleased to be able to take advantage of our custom fabrication service. For projects and spaces that call for made-to-measure skylights, Rooflights & Roof Lanterns is the place to come. All of the units in our catalogue can be ordered in custom dimensions, and you can also choose from a number of glazing options when placing your order. For more details, please see below or contact us directly if you would like to speak to one of our experts about your needs.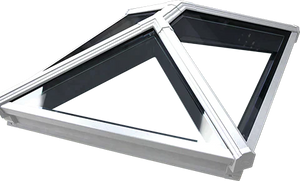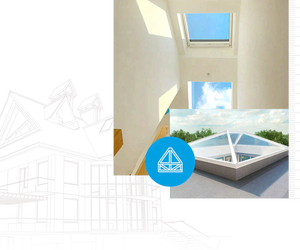 Made to Measure Skylights From UK Specialists
We're not the only company to offer a custom fabrication service for skylights of course but we are one of the best. Order your made-to-measure skylights from Rooflights & Roof Lanterns and you'll enjoy all of the following benefits:
Great Value – All of the models in our range are very competitively priced so you don't have to worry about value for money when ordering from us. We work hard to keep our running costs to a minimum so we're able to continue offering some of the best value to be found anywhere in the industry today.
Timely Delivery Service – We pride ourselves on our short lead times and speedy delivery service. Even for highly customised made-to-measure skylights, we are able to deliver within a matter of days rather than weeks or months.
Fantastic After Sales Support – Although it is highly unlikely you will encounter any problems with the skylights you order from us, it is reassuring to know that we will always be here should this be the case, ready to help in any way that we can. Simply call or email us and we will help you to resolve your issue without delay.
A Wide Choice of High-Quality Models – We have a wide selection of skylights, rooflights and roof lanterns available for you to purchase. What's more, every model that we sell is manufactured in the United Kingdom and is supplied with a lengthy warranty for your peace of mind.