Low Pitched Skylights by Rooflights Roof Lanterns
We tend to think of all roofs as having steep pitches, but that's not the case. Many roofs are just flat and many others ascend at a very low pitch of 5° - 15°. In such cases, a skylight or roof window that is ideal for a steeply pitched roof will not necessarily work. You need something designed specifically for the low pitch. Something like low pitched roof windows and low pitched skylights by RLRL.
-
Beautiful and Innovative
Until recently roof windows on low pitch roofs often fell short in both design and function. But with bespoke low pitched roof windows and skylights by Rooflights & Roof Lanterns that is no longer the case. Our windows are ideally suited for low pitch roofs and optimize both light capture and air circulation by way of their innovative design.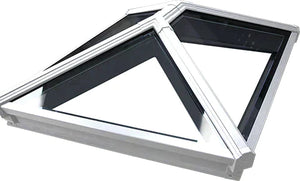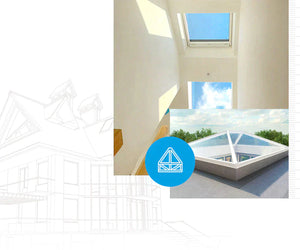 The Benefits of Low Pitched Roof Windows and Skylights
Low pitched roof windows and skylights from Rooflights & Roof Lanterns provide an array of benefits including:
Enhanced ventilation: A well-ventilated home is a healthier home and one that is cheaper to cool in the summer.
More usable space: When you install low pitch roof windows or skylights in a loft you transform it from a gloomy storage area into a bright, airy space suitable for habitation.
Enhanced kerb appeal: Once installed low pitch roof windows or skylights will enhance the kerb appeal of your home in obvious and subtle ways.
Energy savings: Roof windows and skylights make it easier to maintain a stable interior environment. This, in turn, provides relief from high energy bills.