Living Room Skylight
For single-storey properties or double-storey homes with a ground floor extension, a living room skylight is a great home improvement option that is both affordable and easy to install. At RLRL, we have an exciting and extensive selection of skylights, rooflights and roof lanterns that are perfect for residential living rooms. Most of the units we supply are made to order and can be delivered anywhere in the UK, at very competitive rates. Please feel free to check out our selection and don't hesitate to contact us if you need any assistance. A member of our team will be delighted to provide you with any additional information you require and to help you place your order.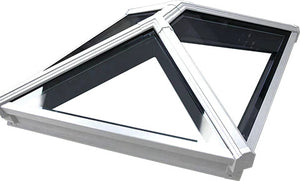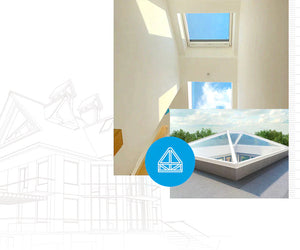 Choosing the Perfect Living Room Roof Lantern or Skylight for Your Home
To help you choose the right skylight, rooflight or roof lantern for your living room, consider the points below before placing your order:

Style – Some rooflights are designed for contemporary properties whilst other are made specifically to enhance the appearance of period homes. Others still are equally suitable for both modern and older properties. Think carefully about the architectural style of your home when choosing a living room skylight or roof lantern.

Size – Most of the rooflights, skylights and roof lanterns that we supply can be manufactured in a variety of different sizes. The space you are working with, together with the desired amount of natural light and heat you would like to enter your home, should be your main guide when specifying the dimensions of your new skylight.

Options – Many of the rooflights and roof lanterns that we sell can be customised, by choosing special types of glazing and different interior/exterior frame colours. If you are looking for something special, we recommend focusing on these customisable models.