Library Skylight
As a library owner, you know how important it is to keep your space well-lit. But you may not realise that one of the best ways to do this is with a skylight.

A skylight is a window that's installed in your roof. This lets natural light flood into your library, saving you money on energy costs and making your space more inviting for patrons.

Whether you have a private library in your home or a public library, our skylights are just what you need to bring more light into your space. With a variety of sizes and styles to choose from, we have the perfect library skylight for your needs.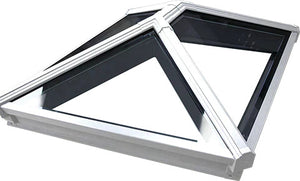 Choosing the Perfect Library Skylight
There are a few things to keep in mind when choosing a skylight for your library. First, you'll need to decide where you want to install it. The location will determine the size and type of skylight you need.

Next, you'll need to think about the amount of light you want to bring in. Our skylights range from small and discreet to large and dramatic, so you can choose the perfect one for your space.

Finally, you'll need to decide on a style. We have a variety of skylights to choose from, including traditional, modern, and even Victorian-inspired designs. No matter what your taste, we have a skylight that will complement your library perfectly.

Installing Your Library Skylight

All of our roof lantern and rooflight options come with step-by-step instructions to ensure an easy installation. Many of our clients have installed our roof lanterns in less than a day. Of course, if you need a hand with the included instructions, you can always give us a ring and we'll be happy to walk you through them.

All skylights that we carry have their own warranties, so you can trust that you're investing in a quality product that will last for years to come.