Landing Skylight
If you're looking for a way to add more natural light to your home, a landing skylight from Rooflights & Roof Lanterns is a great option. We offer a wide selection of roof lantern and skylight options to accommodate any need or budget.

In fact, our collections come in different sizes and styles to suit your preferences, and our team can help you choose the perfect one for your home. Landing skylights are a great way to improve the aesthetics of your home while adding value.

Your guests will love the inviting feel of your landing, and you'll enjoy the improved natural lighting. Contact us today to learn more about our selection of rooflights and roof lanterns. We look forward to helping you brighten up your home!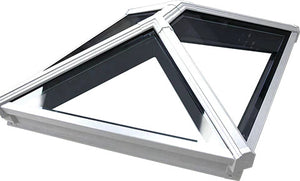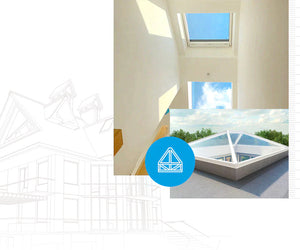 Why Add a Landing Rooflight?
Landings are often void of sufficient lighting, making it difficult to see when coming down the stairs. Adding a landing skylight will brighten up your space and make it more inviting. Not to mention, it'll also add value to your home.

When you're ready to improve your home's lighting, give Rooflights & Roof Lanterns a call. We'll help you choose the perfect skylight for your landing. And because every landing rooflight and roof lantern comes with step-by-step installation instructions, you can easily install it yourself.

What to Consider When Adding a Landing Skylight

There are several things to consider before adding a skylight to your landing. First, you'll need to decide on the size and style of roof lantern or skylight. You will also want to think about the colour and finish of your landing skylight.

It's important to consider the amount of sunlight that will be coming in through the skylight, as well as the view from inside your home. Once you've taken all of these factors into consideration, you can then decide on the perfect roof lantern or skylight for your home.