Extra Large Skylights for Maximum Daylight and Fresh Air
All of the skylights we sell are available in a wide variety of different sizes, to ensure we are able to meet the needs of as many property owners in the UK as possible. However, while our standard range of sizes is designed to satisfy the needs of most customers, it cannot meet them all, which is why we also offer custom-sized units: if you are looking for extra large skylights, you can place a custom order with us at any time and we will fill it promptly. Our lead times for extra large roof lanterns and skylights are among the shortest in the industry so you won't have to wait very long for your order to arrive.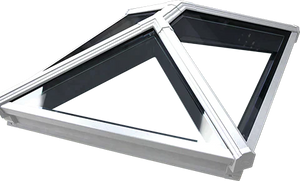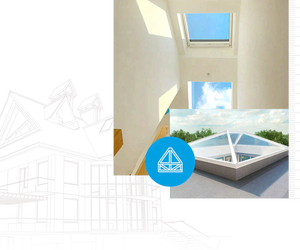 Primary Benefits of Extra Large Skylights
Extra large units are not suitable for every type of property and every type of application but they do meet the requirements of property owners who are interested in achieving the following goals:
Maximum Daylight – The larger the skylight the more natural light it will allow into the space below. If you are trying to transform a particularly gloomy room or you simply need as much natural light as possible, perhaps for a painting studio or similar application, extra large skylights could be perfect for you.
Making an Architectural or Interior Décor Statement – Large expanses of glass on the roof of a modern property provide plenty of extra kerb appeal. They can also be used to create a stunning interior in single-storey properties. Whether you are trying to attract passing pedestrians to eat in your restaurant or you'd like your home to stand out from others in the neighbourhood, you can easily achieve your aims with extra large roof lanterns or skylights.
Plenty of Ventilation – If you install extra large skylights that are designed to open and close, you can enjoy more fresh air as well as more daylight, whenever you please. We have a great selection of operable skylights, including models that can be opened manually with a pole (included) and models that are fitted with a discreet electric motor, which can be operated with a wall switch or remote control.